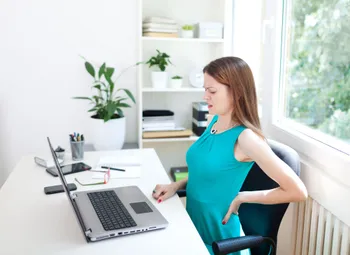 I'm not going to sugar coat the issue. You want help with your back pain and it is affecting the quality of your life.
I don't know if I can help you, and you will not either by simply reading this page. You need to pick up the phone and call or text 810-225-7246 right now and set up your initial visit to our office. That is where, We will find out if there is a solution to your problem.

I have been practicing since 1993. I have helped thousands of people with low back pain. But let me tell you this, I'm much better at it now than I have ever been, thanks to functional neurology.

You may not know it, but back pain is so much more than a bone out of place, core strength or a blown disc. It is an intricate malfunction of neurological coordination both in your spine and your brain.
Here is where most doctors will give you a long explanation of what I'm talking about. You just want to know if We can help you. Again, call or text our office right now 810-225-7246 and We will find out on the very first visit. It is as simple as that.
---
The old advertisements would show someone with back pain and lightning bolts sticking out of their spine. Now, if you have such severe back pain that lightning bolts are coming out of your spine - please call our office immediately so that we can see it. Health and back pain relief can happen and you can experience healing instead of lightning bolts.

Seriously, back pain affects millions of Americans each year. There is no age limit as to when it may occur. With our lifestyles becoming more and more sedentary, we are hurting to a greater extent.
Back pain may come on suddenly or over a long period of time. Sometimes it comes and goes and other times it is just a constant thing. The pain may feel dull and achy, sharp or piercing, even a burning sensation. It may go into your arms and hands as well as your legs or feet. Often times weakness, numbness and tingling can also accompany the back pain.
---
You are reading this because you want to know if we can help you. We will never know if you don't set up an appointment to find out. So, call or text our office today and We will do our best to get you in ASAP 810-225-7246